About the Exhibition
TADAO ANDO: ENDEAVORS - Final Stop on Global Exhibition Tour
Jut Art Museum invites a Giant of Japanese Architecture to Taiwan to exhibit masterpieces spanning a half-century
Japanese architect Tadao Ando is among the most influential masters of contemporary architecture. Without formal training in architecture, Tadao Ando has lived a life that borders on the legendary. Once a professional boxer, he embarked on a seven-year autodidactic journey at the age of 21, traversing Europe, the Americas, and Africa. Through his travels and learning, he paved a remarkable path to architecture that has earned him the coveted Pritzker Architecture Prize in 1995, catapulting him to global renown.
This summer, together with Tadao Ando Architect & Associates and Japanese-trained architect Kokuei Ryu as curatorial advisor, Jut Art Museum presents the TADAO ANDO: ENDEAVORS exhibition in anticipation of guiding Taiwanese audiences in retracing the roads traveled and challenges met by this master architect throughout his exhilarating career. The audience is invited to this intimate encounter with the creative concepts and the daring ventures throughout the lifetime of this master architect. His travel notes and sketches, inspirational technical drawings, creatively cohesive architectural models, and numerous videos and images combine to capture timeless moments and conjure classical architectural spaces.
Exhibition Highlights:
4 main themes, Tadao Ando's Lifelong Journey of Challenge
300 works exhibited, a compendium of five decades of signature works
1:1 scale reproduction, full-scale reproduction of the masterpiece The Church of the Light
Preface
Architecture, An Endless Challenge
Like anything manmade, works of architecture, too, will weather and someday perish. While the history of architecture can be described as a record of humanity's efforts to resist this inevitability, what I wish to create is an architecture that will live on eternally – not in substance or form, but as a memory within people's hearts.
To achieve this, I have been attempting to thoroughly purge my architecture of all things in order to create blank canvases. When touched by light and wind, these blank "voids" become imbued with life. When inserted into a city, they can spark unexpected and exciting happenings. When set against an age-old brick wall, they should accentuate the richness of time as it flows from the past to the present and into the future. And when melded into the natural landscape, they will form microcosms with no visible boundaries.
As architecture encounters various phenomena, it activates new dialogues. It is these dialogues that speak to people's souls. How can I shape these dialogues to be more fundamental and more fruitful? There is no single answer to this question as every project has its unique context.
This is what makes architecture challenging.
This is why it is fun.
TADAO ANDO: ENDEAVORS is a record of my half-century struggle to tackle this answerless subject that is architecture. I think it was very meaningful then, that this exhibition, which toured five cities in five years, came to conclude in Taiwan, the land of "dialogue".
What is architecture? For whom and for what is it created?
I hope this exhibition becomes an opportunity for all of you to reexamine where architecture comes from.
Tadao Ando
Preface / Jut Art Museum

An Urban Challenge
Inarguably among the most influential architects of our time, Tadao Ando is revered not only for notable architectural works around the world, but also for his message of unrestrained, transcendent, ceaseless endeavor.
Mr. Ando pivoted from professional boxing into the world of architecture without formal academic training. He embarked on a seven-year autodidactic journey at the age of 21, traveling throughout Europe, the United States, and Africa. Through his travels and self-education, he nourished himself by absorbing the essence of renowned architects, and in 1995 was bestowed the prestigious accolade of the Pritzker Architecture Prize, known as the Nobel Prize of Architecture. Throughout his life, he consistently overcame obstacles to realize his architectural vision. The term "endeavor" has become a pervasive theme central to his life, as well as the core spirit in the current exhibition. Read more
Curatorial Advisor ─Kokuei Ryu's Statement

The Significance of Endeavor
In recent times, we have been constantly confronted with various distressing events in our daily lives, whether a pandemic, wars, or earthquakes. One can't help but ponder: what does one live for?
Champion boxer Muhammad Ali once said, "I don't have to be what you want me to be. I'm free to be who I want to be and think what I want to think." Those who set their sights on material gains, who make decisions by putting the perceptions of others before their own thoughts – for instance, by choosing a famous university or a top paying job at a renowned company in their educational or career choices – may never attain true satisfaction. Despite their high pay, top athletes and celebrities continue to strive for excellence as material success alone does not satisfy; they yearn for others to recognize the fruits of their labor, and experience joy only in mutual resonance with others. Read more
Theme Intriduction
Theme 1:Primitive Shapes of Space
Tadao Ando has been at the forefront of architectural activities from the 1970s to the present. Tadao Ando's works are scattered all over the world, and he is highly acclaimed for the high quality of the spaces he creates for each location, but his greatest characteristic is the consistency of his design philosophy. His work ranges from fundamental themes such as light and geometry, which he honed through his early residential works, to urban architectural techniques that suggest the traditional Japanese concept of "ma" (space), to regionalist architecture with original ideas that create new relationships in response to the context of the place. Here, we collect works from the first half of Tadao Ando's career, from 1969 to the mid-1990s, when the prototype of his space was discovered, and examines the essence of his thinking, which continues to this day.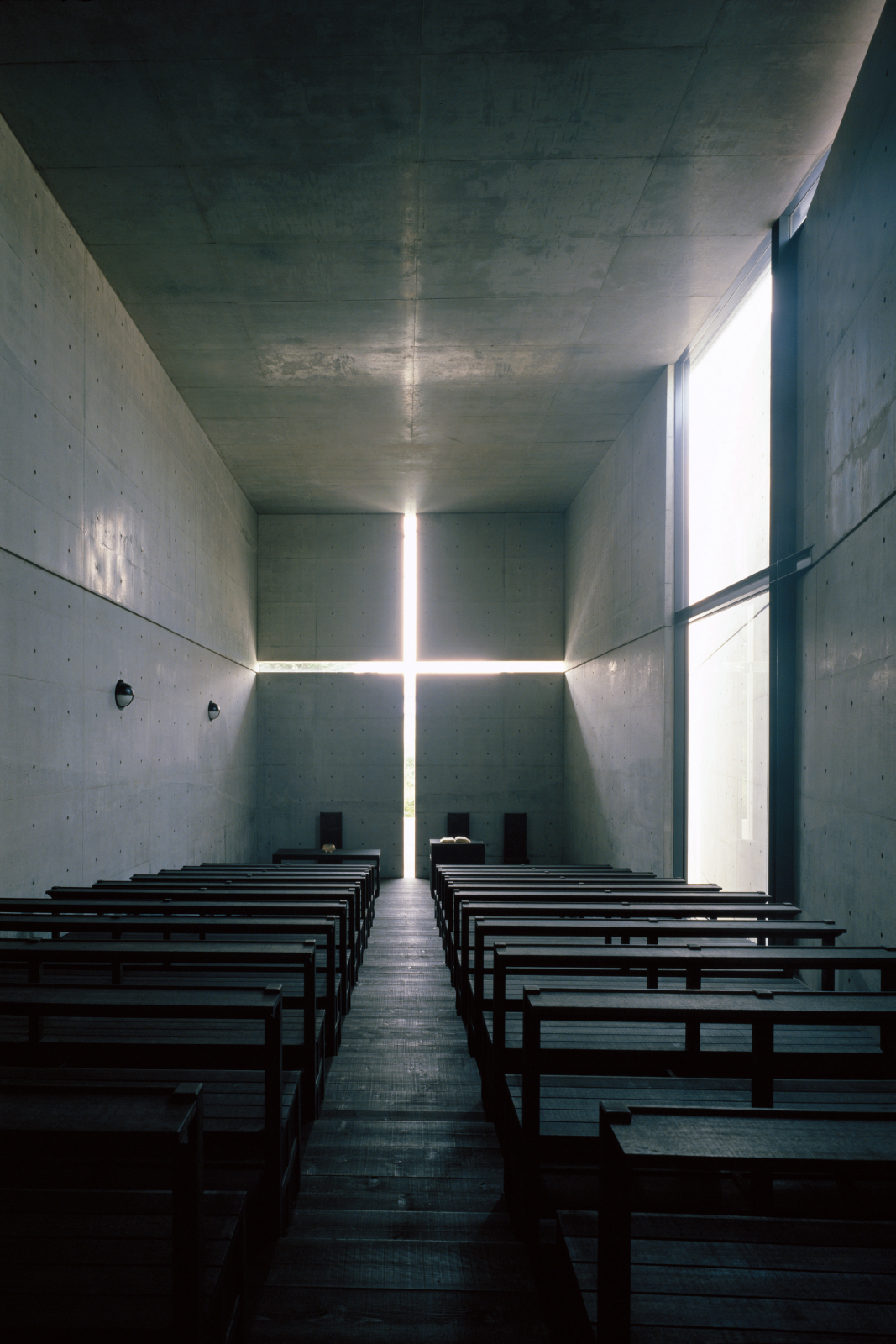 Theme 2:An Urban Challenge
Since his beginnings as "Urban Guerrilla," Tadao Ando has shocked the architectural world with a number of avant-garde works, but after the mid-1990s, his works gradually became larger and more diverse, and he began to engage in more public projects. If there is an axis to evaluate his diverse work, one of them would be his challenge to the city. How has Tadao Ando, who began his challenge to the city through small houses and commercial architecture, in a corner of Osaka, Japan, half a century ago, brought his unchanging spirit of struggle to bear on cultural projects in the world's most famous metropolis? Here, we introduce his achievements, focusing on those in Chinese cities.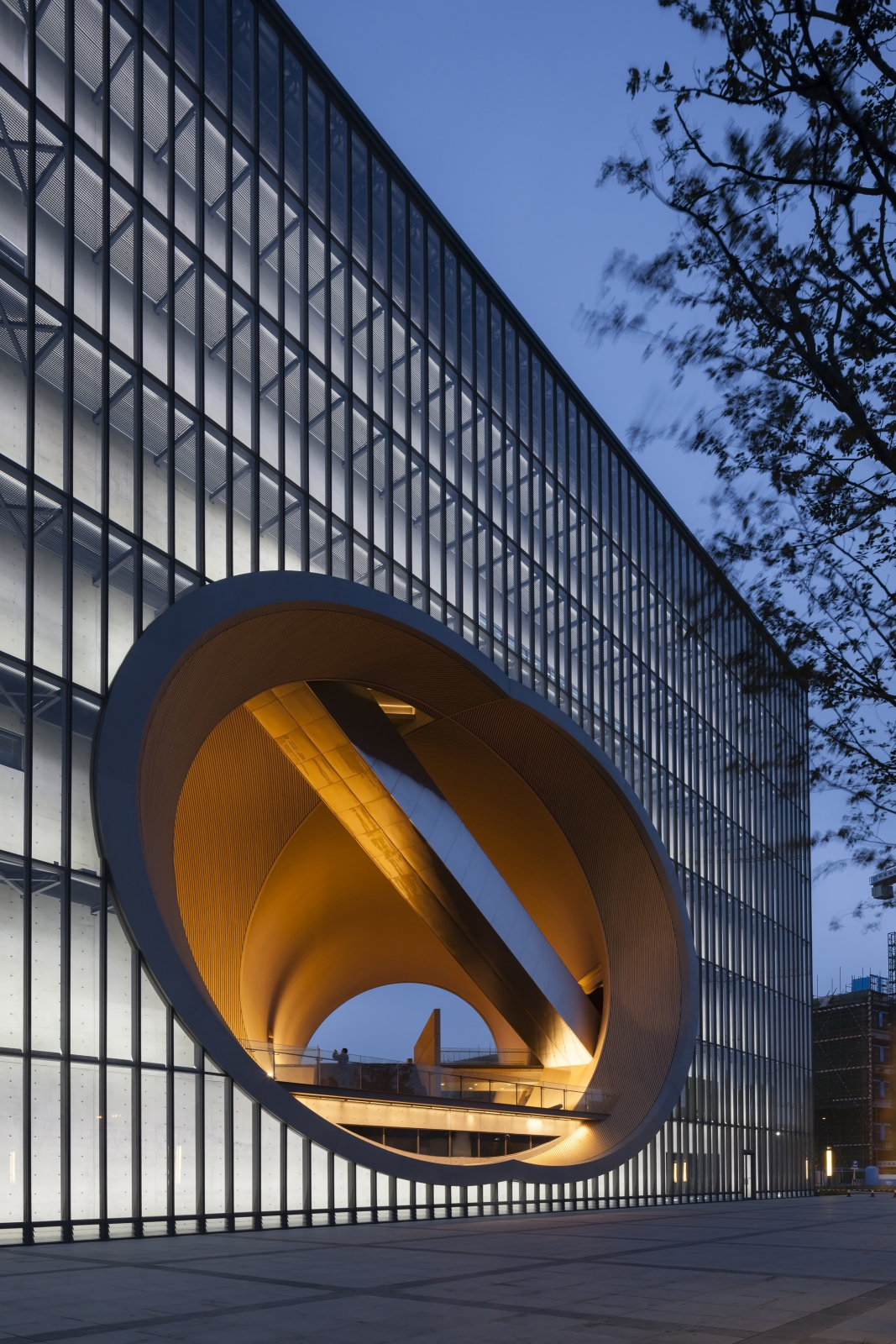 Theme 3:Landscape Genesis
When looking at Tadao Ando's public works, the theme of "Landscape Genesis" contrasts with the axis of "An Urban Challenge." Landscape here does not have a myopic meaning such as landscape design, but is a concept that encompasses a variety of values, including the memories of the community that has been cultivated in the place. After carefully reading the landscape, Ando uses creative architectural techniques to reveal the identity and create new values in the place. The most extensive realization of this concept is a series of projects in Naoshima over a period of 30 years.
Naoshima
The series of projects on Naoshima are symbolic of Tadao Ando's architectural philosophy of creating places that transcend the framework of architecture. In the eight projects completed between 1987 and today, Ando has consistently pursued the idea of an architectural geometry that is buried in the topography, and within this geometry, an image of an art space with an inflection that transcends the boundaries between inside and outside. It is noteworthy that this grand project has expanded without a master plan, like a living organism multiplying through a process unique to each situation. The accumulation of ongoing dialogues between humans and art, and between the nature and climate of the site, is the driving force that has turned the once nameless islet into a world-renowned mecca for art. As of 2022, one project by Ando is still in progress.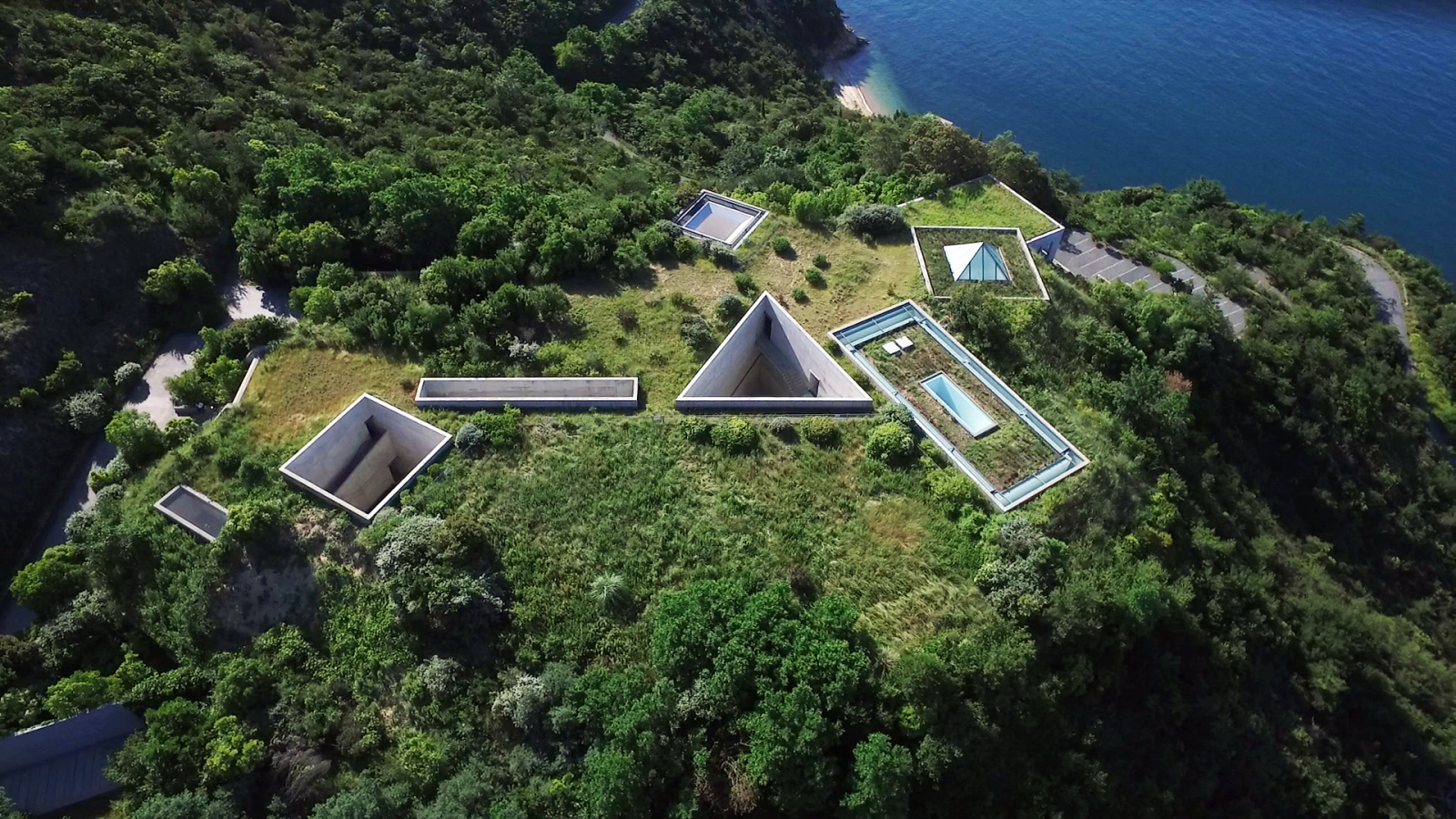 ​
Theme 4:Dialogue with History
Tadao Ando regards his work as contextualist and emphasizes that his existence is only a part of the relationship between the history of architecture. This attitude is most evident in his work on the theme of revitalization of old buildings. Here, Ando pays respect to the time that has been engraved on the existing building and expends a great deal of energy in preserving it as a memory, while at the same time attempting to create a completely new contemporary space within it. It is hoped that the dialogue between the old and the new evoked therein will have the power to connect time from the past to the future. Here, we introduce the entire history of Ando's renovation projects, from his unbuilt project at the end of the 1980s to his latest work, Bourse de Commerce in Paris, to be completed in 2021.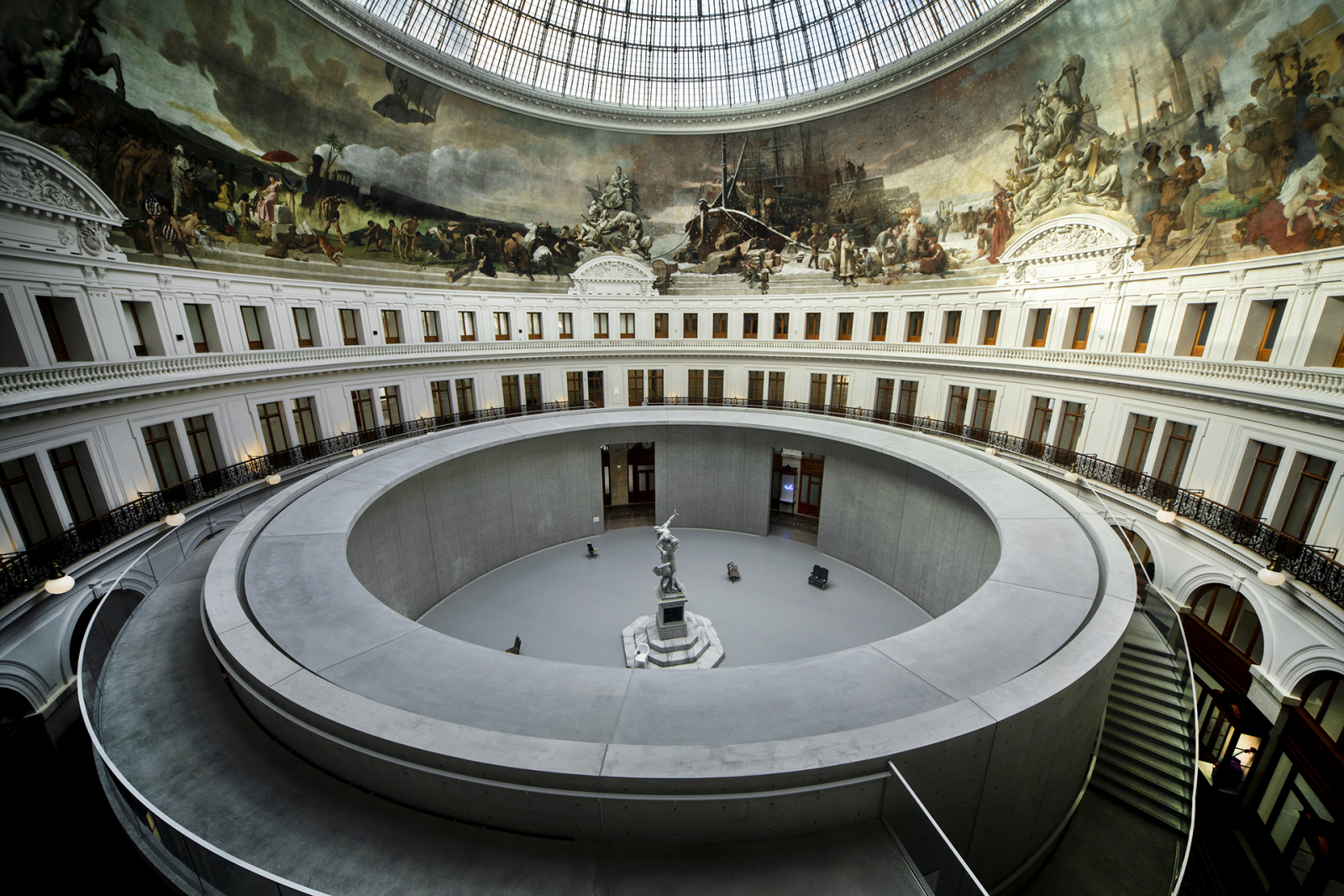 ​
Date|2022.06.03-09.13
Venue|Warehouse No. 1, Songshan Cultural and Creative Park (No.133, Guangfu South Road, Xinyi District, Taipei City)
Opening Hours|Mon - Sun 10:00-18:00 (Tickets sales and admission until 30 minutes before closing; Closed on the last Monday of each month, 6/27、7/25、8/29)
Organizers|Jut Art Museum, Tadao Ando Exhibition Committee
Co-Organizer|Tadao Ando Architect & Associates
Curatorial Advisor|L.I.U Work Link Co.Ltd,
Associated with|udnFunLife, Taiwan Design Research Institute, Songshan Cultural and Creative Park
Major Sponsor|JUT Group
Installation Sponsor|Nan Shan Life Insurance
Audio Guide Sponsor|Cathay United Bank
Sponsors|MUHE LANDSCAPE DESIGN AND CONSTRUCTION CO.,LTD., HOME DELUXE ENTERPRISE CO., LTD., SHUH YIEH TRADING CO., LTD., Lafon Group, Pauian Archiland
Official Display Partner|Sony
Special Thanks|LIH TAI CONSTRUCTION ENTERPRISE CO., LTD., YOU SHENG ENGINEERING, CTBC Bank, Advanced Developers Association, TAIWAN MITSUBISHI ELEVATOR CO., LTD., YUNG YU STEEL & IRON GROUP, CST Doors and Windows Enterprise Ltd., King's Town Construction Co., Ltd.,CHILLIN DOOR COMPANY, GFC, LTD., Boffi Studio Taichung, YUNG HO CO., LTD., BE NEW FORM BUILDING MATERIAL CO.,LTD., Rong gong industrial Corporation, LIAN HONG CONSTRUCTION CO., LTD., LUNGYEN LIFE SERVICE CORPORATION
Exhibition Team
Jut Art Museum, Tadao Ando Exhibition Committee
Exhibition Supervisors|Tadao Ando
             Aaron Y. L. Lee, Alex Y. H. Lee, Shan-Shan Huang
Curatorial Advisor|Ko-Kuei Ryu
Exhibition Coordinators|Yu-Kuei Peng, Szu-An Chen
             Takaaki Mizutani , Shimao Mori, Junpei Fukuda,
             Yoshinori Hayashi, Tomonori Miura
Assistant Coordinators|Ying-Peng Chen, Yen-Hsiu Chen, Wei-Jie Ou
Exhibition Construction Coordination|Yu-Kuei Peng, Judy Chu, Wei-Jie Ou
Communications and Marketing Coordinator|Szu-An Chen
Public Relations|Yen-Shan Li
Communications and Marketing|Yu-Hsuan Lin, Shu-Yuan Chang, Eran Chang, Hui-Chi Chih
Public Service|Shu-Yuan Chang, Wei-Jie Ou, Yi-Chen Hung
Graphic Designer|Wei-Chun Li
Exhibition Graphic Designer|Tsai-Yuan Tsai
Exhibition Product Designers|Kai-Jing Peng, Yu-Hsuan Lin
Exhibition Construction Support| Norman Chen (JUT Construction),
                  Shih-Yi Chen (JUT Land Development Group)
                  Tomo Huang, Juyn-Jie Lu (AI Group)
Administration Coordinators|Chou-Li Chen, Ting-An Dung, Chieh-Yun Hsieh,
               Shiang-Yu Huang, Tzu-Yi Yang
Exhibition Assistants|Asano Takafumi, Ting-Yu Chang, Yun-Chen Wu
Exhibition Design|Tadao Ando Exhibition Committee
Ticketing, Exhibition Operations, Communications and Marketing Assistance| udnFunLife CO., LTD.
Exhibition Shop Operations|NOKE
Exhibition Construction|Iya Integration Corp
Church of the Light Construction|Chuan Sheng Interior Co., LTD.
Lighting Planning and Executive|TONS Lightology Inc.
Multimedia Executive|The One Production Studio