Off-Site Project is an annual artistic practice curated and executed by Jut Art Museum. "Off-Site" is interpreted as a "departure" and escape from the limitations of a singular space, dispersing creative energy outward. Off-Site Project is not merely a site for artistic experimentation, but has become the spirit of artistic experimentation. The vaulted hall on the first floor of the Jut Headquarter acts as an experimental site for artistic creation. Artists are invited to locate themselves outside of the familiar established spaces of museums or galleries, to imagine the "off" in the project title as a possibility for extending beyond the "alternative," "experimental," "introspective," or "independent;" as an point of departure to establish new spatial narratives, conceptualization, and development. In practice, the project implies the departure from the museum to seek out real environments is equivalent to a liberation from the established museum system.
British artist Wolfgang Buttress and his work Lumen serves as the main axis for this year's Off-Site Project, bringing in imaginations on astronomy:
Guiding the audience to utilize visual, auditory and multiple senses in his work, Wolfgang Buttress invites the public to participate in passivity. An exhibition of the work's conceptualization including a model of the public art work Lumen to be constructed in Taiwan, hand drawn sketches, as well as textual and multimedia documentation will usher the vast universe into the lobby of Jut Headquarter. We invite viewers to imagine and anticipate the completion of Lumen through multisensory experiences.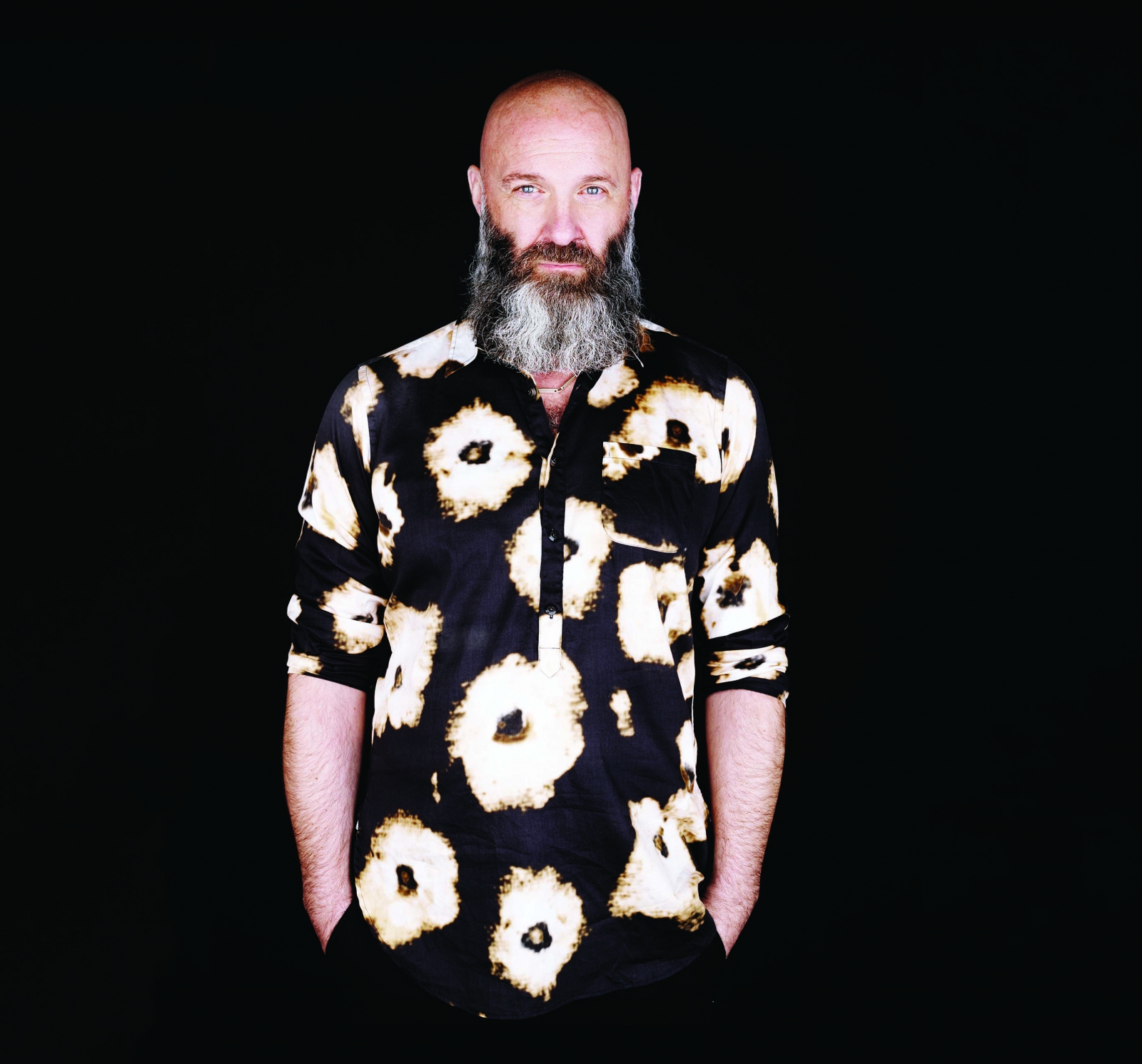 Wolfgang Buttress
Artist Wolfgang Buttress creates multi-sensory artworks that draw inspiration from our evolving relationship with "natural" world. He explores and interprets scientific discoveries, collaborating with architects, landscape architects, scientists and musicians to create human-centered experiences.
Wolfgang has produced artworks on four continents including Europe, Australia, Japan and the U.S. He is well known for the UK Pavilion (Milan EXPO 2015) and The Hive, a collaboration with physicist DR. Martin Bencsik, BDP, Hoare Lea and Simmonds Studio which expresses the life a bee hive in real time through form, sound and light.
The Hive is now permanently installed at Royal Botanic Gardens, Kew, London, England, the project has won 27 national and international awards including gold medal for best in show at World EXPO 2015. Current projects include sculptures in Taiwan, U.S, Australia and United Kingdom.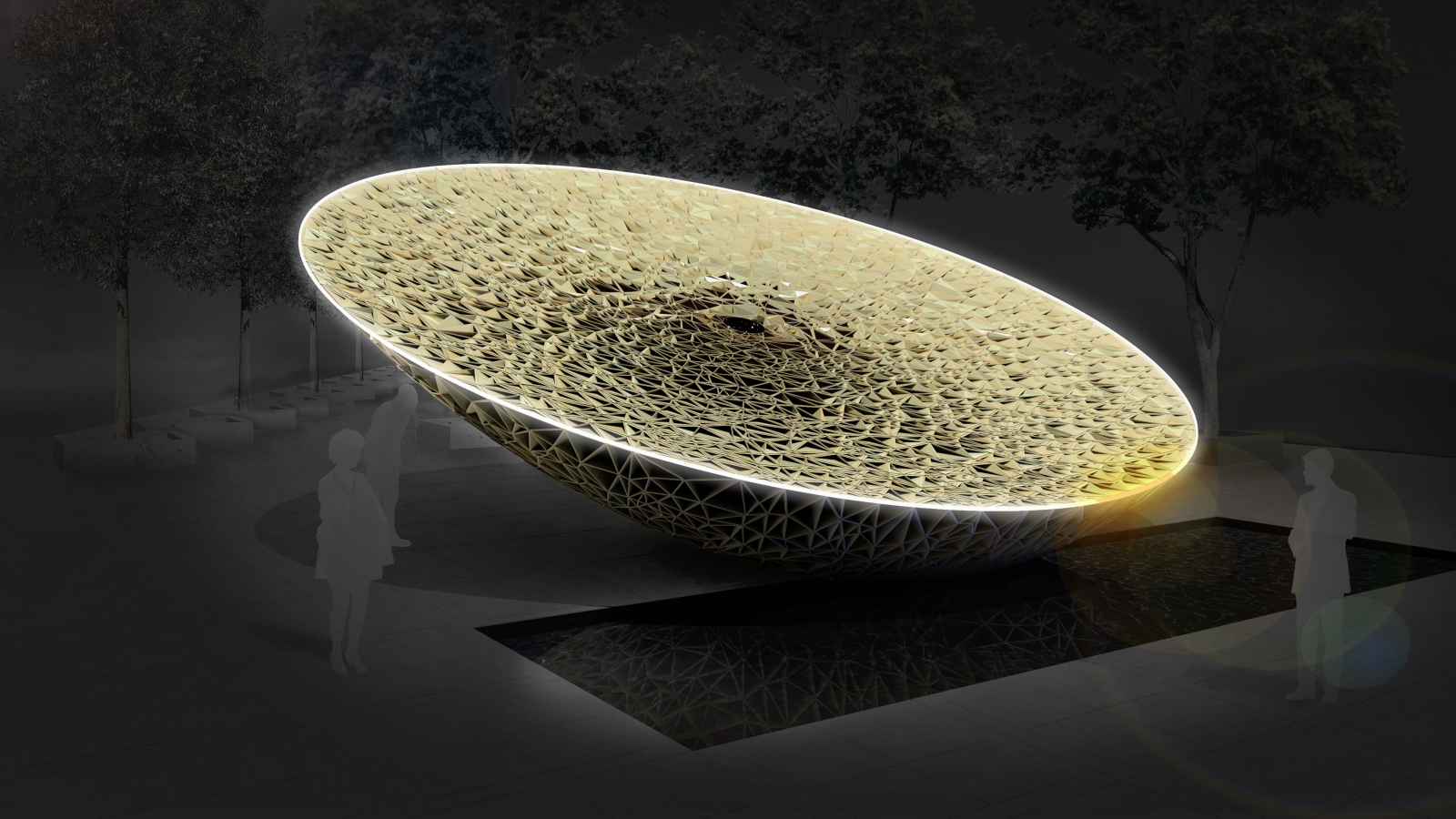 Lumen
Time and our sense of impermanence and eternity is a mystery that has always troubled us as species. Art and Physics can help us to penetrate some layers of mystery. The aim of the project is to create a multi-sensory and multi-disciplinary installation which expresses and encourages our understanding of space through art, science and sound.
Lumen is a site specific, multi-sensory and immersive artwork. Harmonising art and science, the sculpture will respond to live data links from space, engaging experientially with visitors and passersby. The idea is to emotionally connect the audience to themselves, the site and the universe as an experience. We aim to create an environment which will allow the audience to dream, reflect and ponder on our evolving relationship and understanding of Space.
This is an interdisciplinary collaboration working with NASA, Astrophysicists from Nottingham Trent University, musicians from the UK and Taiwan, and Artist Wolfgang Buttress.
About Exhibition Design
Wolfgang's work Lumen showcases the multiplicity and unknown imagination of universal space. In designing the exhibition space, Ospacearchitects attempts to escape the existing global grid system to establish a new spatial coordinate system. The audience process is like a new explorative journey; an overwhelming destabilizing sense induced by the new grid is felt upon entering the lobby, where works from Wolfgang creative process are suspended in air like asteroids, underscoring an extra-terrestrial spatial imagination. During the viewing process, the scaled mini-model triggers music with samples from space composed by Wolfgang's team to create an intimate personal musical and viewing experience within an open public hall.
Artist| Wolfgang Buttress
Organizer| Jut Art Museum
Venue|Jut Headquarter Lobby (No. 178, Sec. 3, Civic Blvd., Da'an Dist., Taipei City 106, Taiwan)
Opening Hours|Mon-Fri 10:00-17:00, closed on weekends and national holidays.
Admission|Free
Exhibition Team
Supervisors|Aaron Y. L. Lee, Alex Y. H. Lee, Delphine Peng, Huang Shan-Shan
Exhibition Managers|Tsai Yu-Hsien, Chou Shu-Yu
Exhibition Coordinator|Ou Weu-Jie
Communications and Marketing|Chen Szu-An, Chen Yen-Hsiu, Wang Pei-Yu
Administrators|Wang Pei-Yu, Liu Yi-Chen