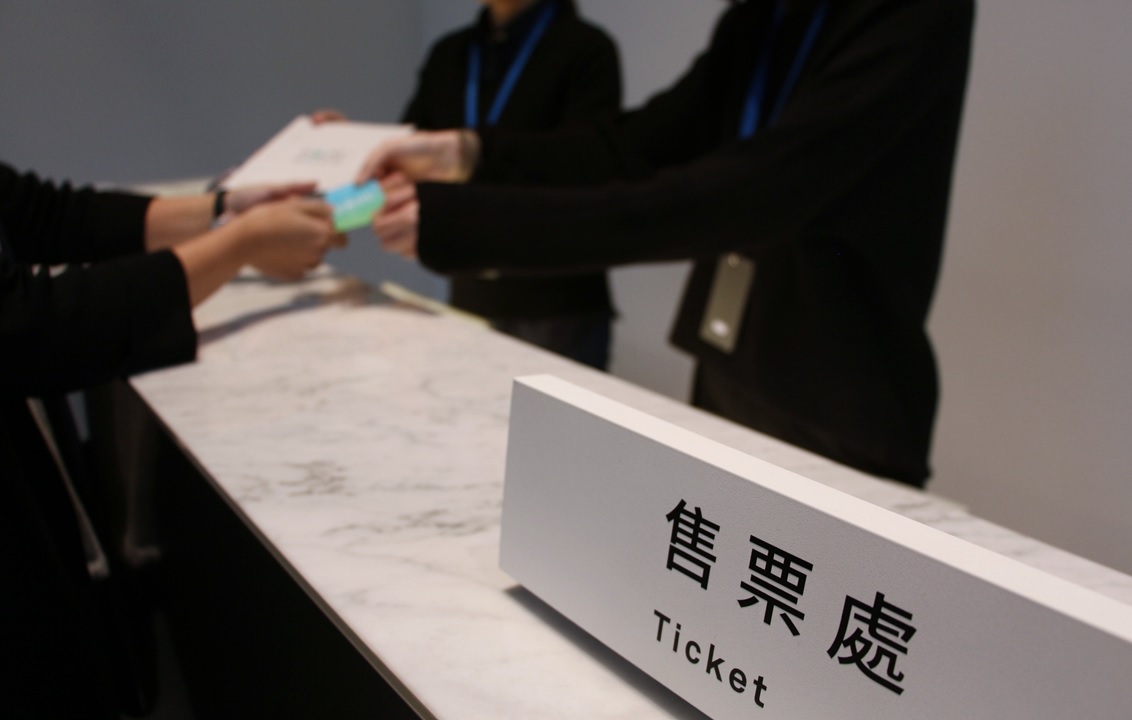 In order to maintain the quality of the visit, all visitors are required to reserve online in advance. Online reservations are open for time slots in the next two weeks. Phone reservations are not available.
Opening Hours
《Sense on site – Architecture x Art Exhibition》TUE-SUN 10:00-18:00,closed on Mondays)
《Manifestation – Tak-Leong Kou Solo Exhibition》MON-FRI 10:00-17:00, closed on weekends and national holidays.* (Outdoor on view till 2023.02.12)
Tickets

Admission

Applicable to

Notice

General

100$

Gerneral Audiences

MOT Café (museum branch) offers 50% off on the second item (drink) you purchased by showing priced tickets.

Concessions

80$

Students
Seniors 65 and above
Group of 10 or more
Eslite Member cardholder
National Theater & Concert Hall cardholder
Taoyuan Citizen cardholder

Free

-

People with disabilities and one guardian or companion
Children 12 and under
Residents of Changlong Vil., Pitou Vil., Minhui Vil., and Cheng'an Vil.
Student Day on Wednesday
Teacher leads student groups to visit (over 10 students)
Member of ICOM / Chinese Association of Museums
With hotel room card of Hua Shan Din by Cosmos Creation / MGH Mitsui Garden Hotel Taipei Zhongxiao
MOT CLUB cardholder

Digital and printed Quintuple Stimulus Vouchers are applicable. Exact change, please.
Visiting Notice
To ensure your visit quality and safety, please read these reminders and follow the staff instructions:
1
All the belongings must be deposited at the information desk or coin lockers. If you need small bags for your cash and valuables, please contact the information desk.
2
Photography and videography are allowed, but the flash and tripod are prohibited.
3
This exhibition is a time slot booking system. Each ticket is limited to use by one person only, and each reservation is only valid for a single entry.
4
In order to maintain the quality of the visit, admission is divided into time slots and on-site waiting. After 10 minutes of each session, admission will be opened sequentially. Please follow the instructions of the staff to line up for visiting. (Last entry is 17:20)
5
Children (aged 0 – 12) enjoy free admission and require the companion of at least 1 adult with admission ticket. Each adult is allowed to accompany 2 children at most. Parents or guardians are asked to accompany their children throughout the visit. (Relevant identifications are required. Children without identifications may get free admission if they are measured under 90 cm in height, otherwise admission by ticket only. The age of each child is calculated on the date of visit in years from birth.)
6
It is necessary to take off your shoes and wear socks while entering the exhibition space; it is also recommended not to wear short skirts or shorts. To ensure exhibition quality and safety, please DO NOT move or damage the exhibits.
7
Please watch your steps and slow down your pace while visiting.
8
For optimal visitor experiences, please refrain from raising voices, chasing and running. Switch your phones to silent or vibration mode.
9
No food, smoking, gums, betel nuts, illicit items, or dangerous objects.
10
No pets, except for guide dogs.
11
Information desk provides pencils if needed. Other stationaries are not allowed.
12
This exhibition focuses on the visitor's physical perception and experience of the works. Considering part of the exhibition space can only be entered through stairs and the safety for the visitor with limited mobility, please confirm such limitation before your visit.
13
This exhibition includes elevated stairs and confined spaces. Please contact the staff if any uncomfortable situation happens.
14
Additional notices may be announced on site.
Thank you for your cooperation, and apologizey to any inconvenience caused.